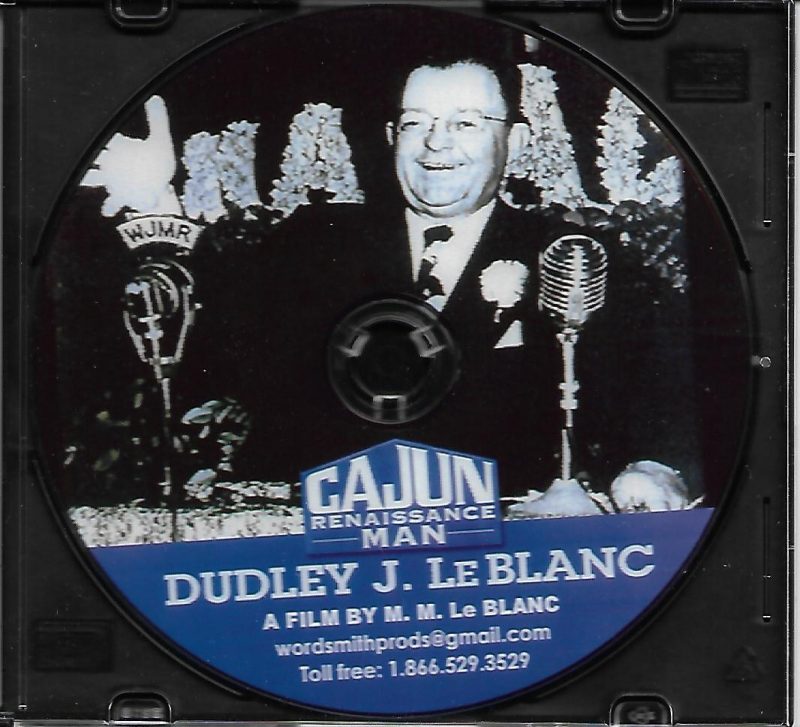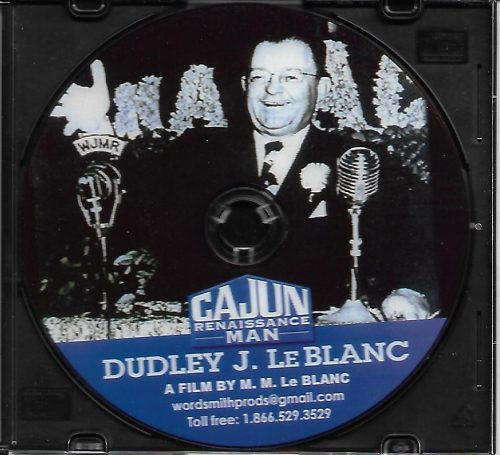 [Front Cover]
This is an Acadian DVD – of an Acadian cousin – produced by his granddaughter (Michele LeBlanc), another Acadian cousin. This exciting film explores the life and passions of Louisiana Acadian historian, author, preservationist and politician "Couzin Dud" Dudley LeBlanc. Born in Louisiana, a state famous for its colorful characters, Dudley LeBlanc was a true original.
As a Louisiana State Representative then Senator, and the Louisiana Emissary to the Pope, LeBlanc always fought for the Cajun people, becoming the Father of the Old Age Pension and initiating benefits for veterans of the Civil War and the two World Wars in a political career that spanned nearly sixty years. Couzin Dud researched his family genealogy and Acadian history for forty years in Canada, England and France. His persistence resulted in access to previously-sealed or unknown records particularly about the Acadian Exile and he wrote three books which are renowned today by Acadian scholars.
A born entrepreneur, he made millions through his patent medicine elixir, Hadacol, a mixture of Vitamin B and alcohol which swept the nation, promoted by his Hadacol Caravan. Dudley LeBlanc was the first to invent the "rock tour" by filling a train with Hollywood stars, musicians and athletes like Bob Hope, Judy Garland, Mickey Rooney, Carmen Miranda, Burns & Allen, Hank Williams, Jack Dempsey, Groucho Marx and more, and doing a whistle-stop tour where anyone could see the show free…for two Hadacol boxtops!
This award-winning film has been shown during the Cannes International Film Festival, the Montreal World Film Festival, New York Independent Film Festival, New Orleans Film & Video Festival, Chicago Film Festival, and many more. Acquire this fascinating documentary for your historical collection, and see why your Acadian cousin Dudley LeBlanc is truly the Cajun Renaissance Man.
See website: www.bizentinepress.com for pricing.
For shipments other than to US or Canada, please call for shipping costs.
 How to Order:
Wordsmith Productions sells the DVDs in the store with the publishing company BizEntine Press in their joint store at www.bizentinepress.com.  (STORE tab)
[Back Cover]
Click here for more information on Dudley J. LeBlanc