We often have clients ask us what they should do for viewing or adding to their family trees that they get from Acadian.org, and while we've had a long standing agreement with Brother's Keeper, a great Windows tool for viewing data in a GEDCOM file, we've come to really love the advantages and advancements made by MyHeritage.
They continue to add new features and functions that are really impressive, including their recent Family Tree Timeline, which gives a great visual to family tree data.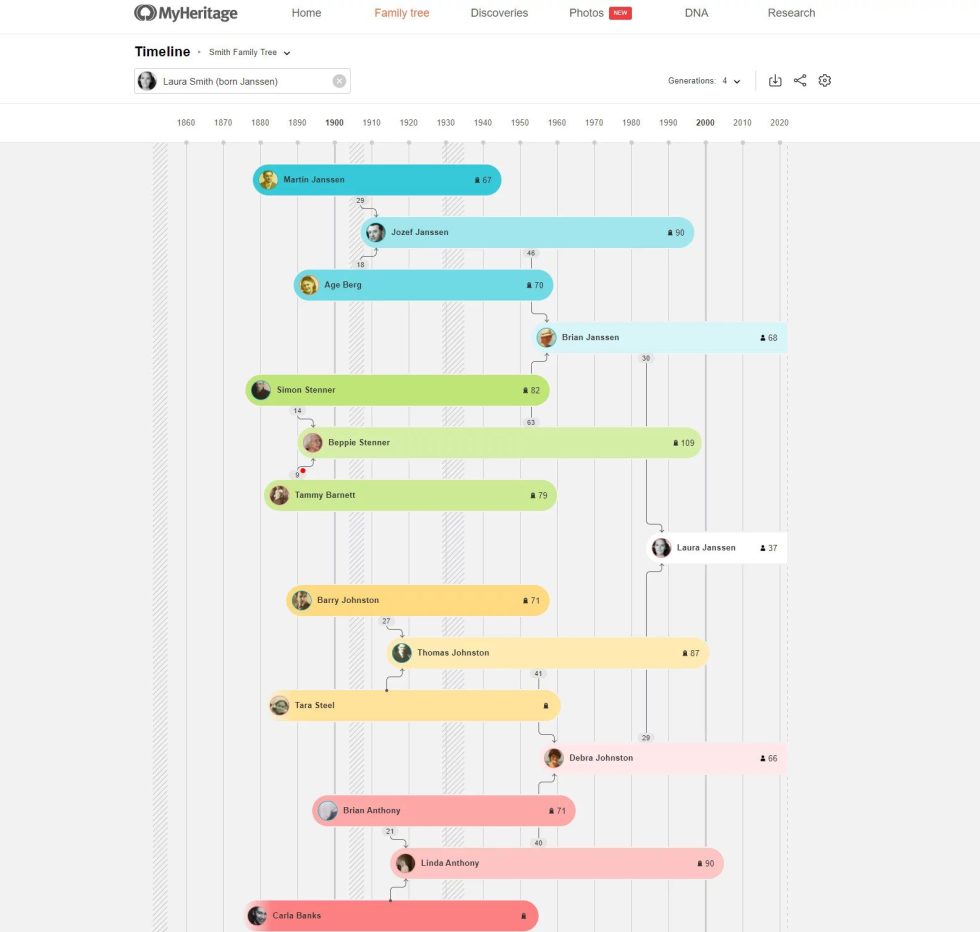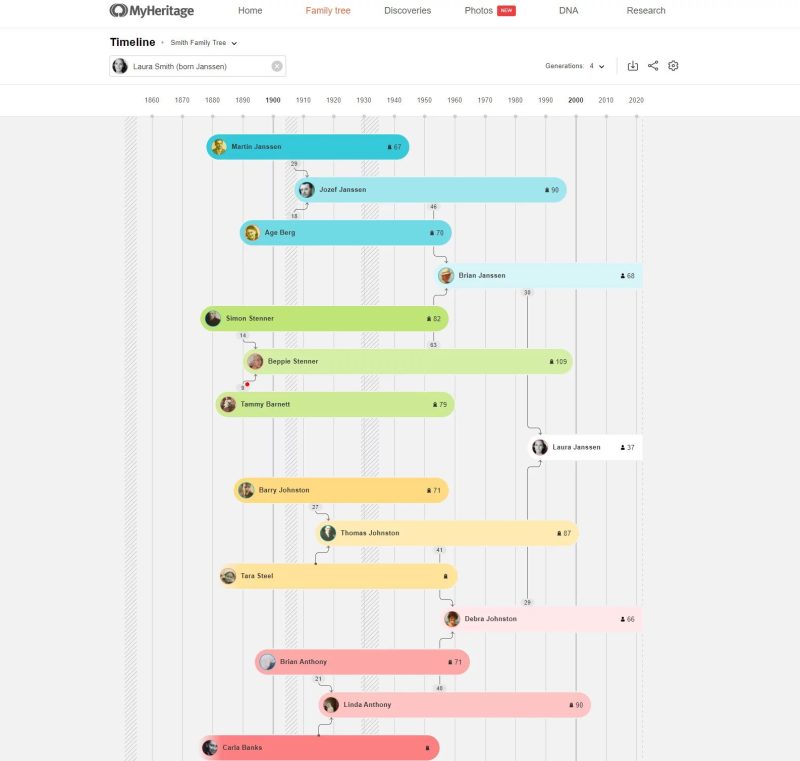 You can import your Acadian.org GEDCOM files into MyHeritage and start viewing your Acadian history today! You'll receive a 14 day free trial, and after that, you get 50% off on your first year subscription.
Gain access to billions of additional records, tie your Acadian.org family tree data to a family tree you build yourself, and dive deeper into your Acadian roots than you ever have before!
In using MyHeritage, you'll be helping support Acadian.org.