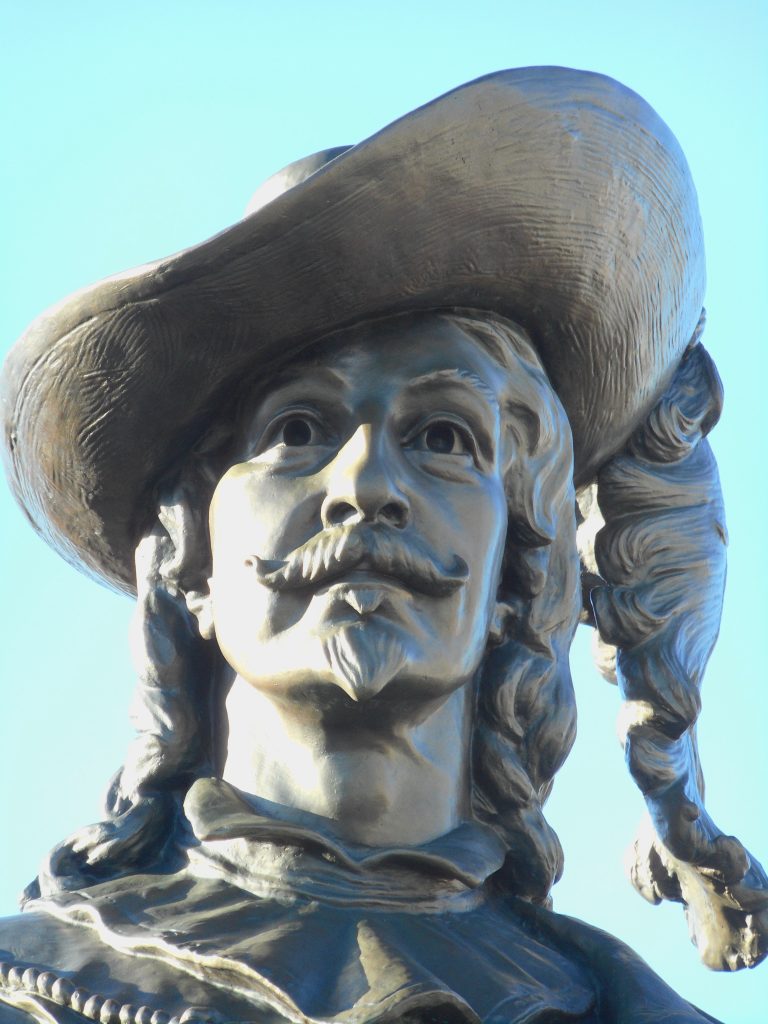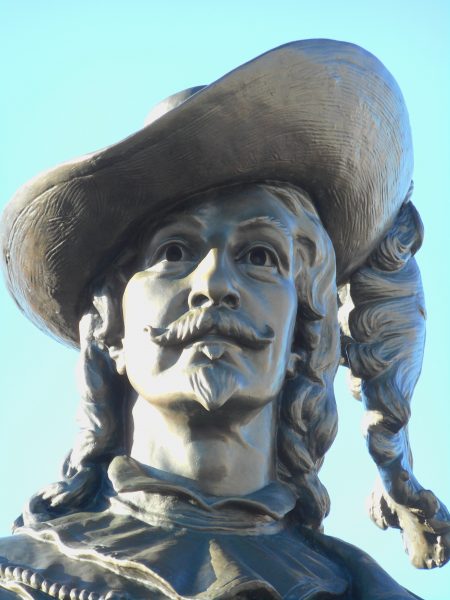 Pierre de Guast, Sieur de Monts, from Saintonge, was given a fur trade monopoly for Acadia. Backed by merchants, de Monts sailed to Acadia with 79 men in 1604. They explored the Baie Francoise (Bay of Fundy). One of their stops was Cape D'Or (Golden Cape), where they found copper mines … hence the name Les Mines. They sailed into the Basin and found a large amethyst on Partridge Island. It was broken in two and De Monts brought one piece back and had it made into jewelry for the King and Queen. [Herbin]
De Monts didn't like the rocky cliffs at Blomidon. He didn't go far enough to see the rich lands of Grand Pre a few miles to the south, and left the head north. He and his men stayed on an island on the St. Croix River.
It was thought that the area offered protection from raiders. Francois Grave Du Pont and Jean de Biencourt de Poutrincourt sailed back to France before winter. French noblemen, Catholic & Protestant clergy, laborers, and artisans were in the first group of men. Over the winter, 35 men died. Besides the weather, scurvy was a problem. In The Jesuit Relations and Allied Documents … 1610-1791, ed. R.G. Thwaites, Father Pierre Briard wrote that of the 79, only 11 remained well.