This booklet is based on facts researched from church records, history books, and encyclopedias, as well as obtained from my mother's relatives. It is the story of my mother's people; the Cormier & the Léger families who were disowned and dispersed in 1755. Some survived to continually trek "Beyond the Horizon" to put down roots with sweat and tears.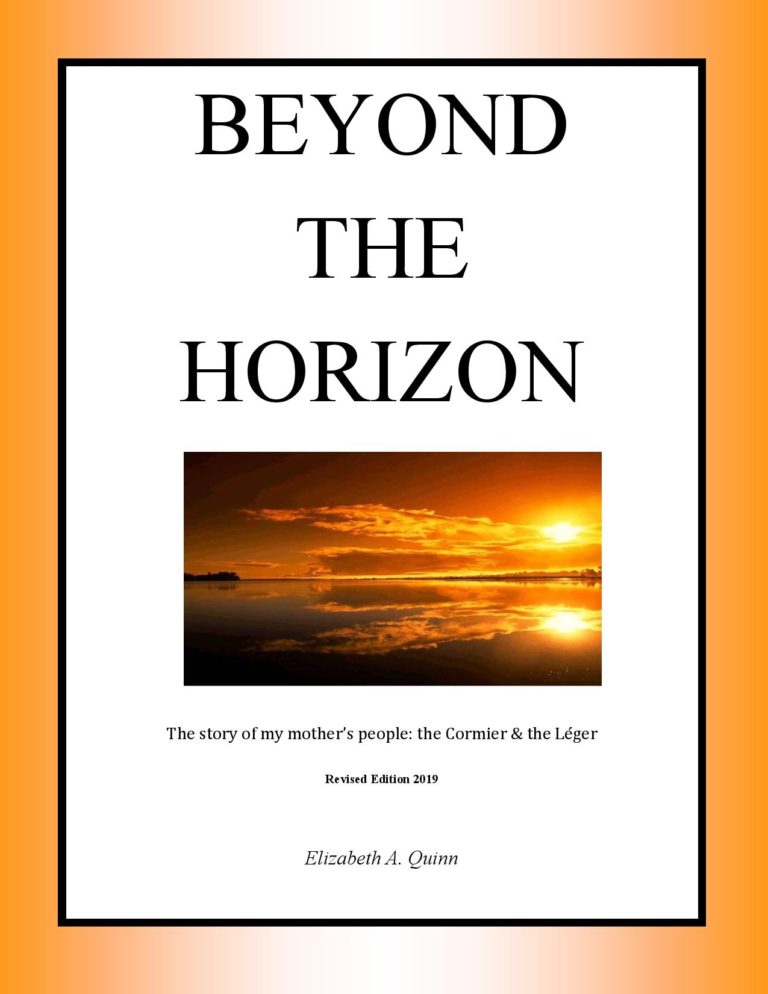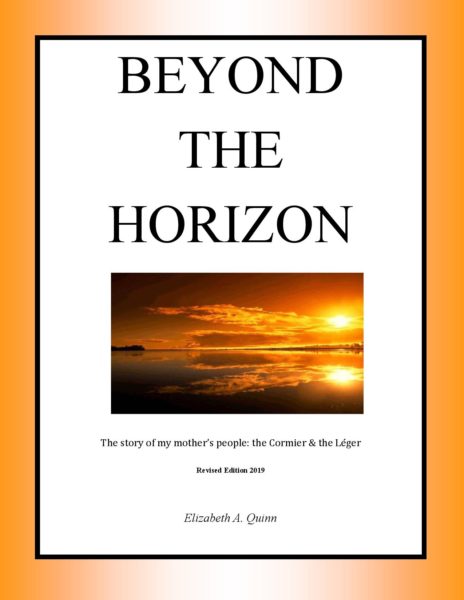 Available for $14.
Contact [email protected] to order your digital copy today!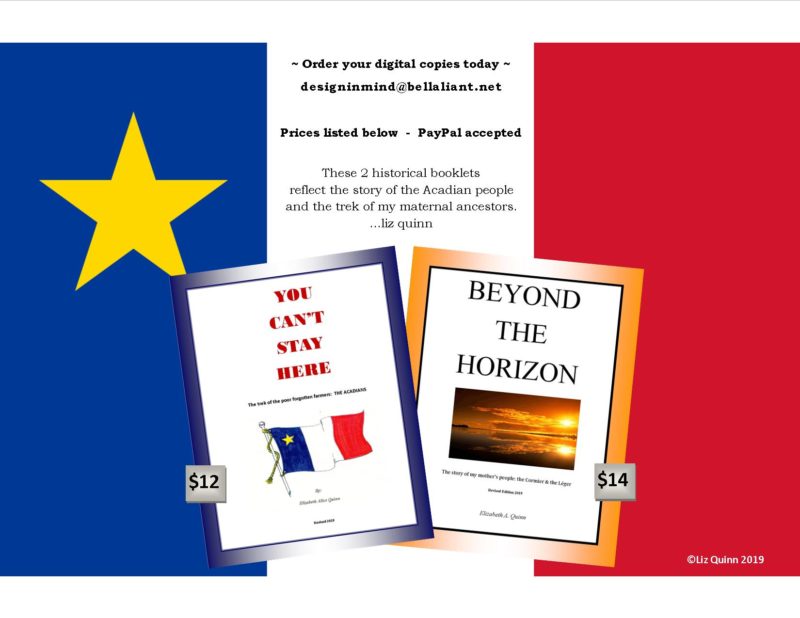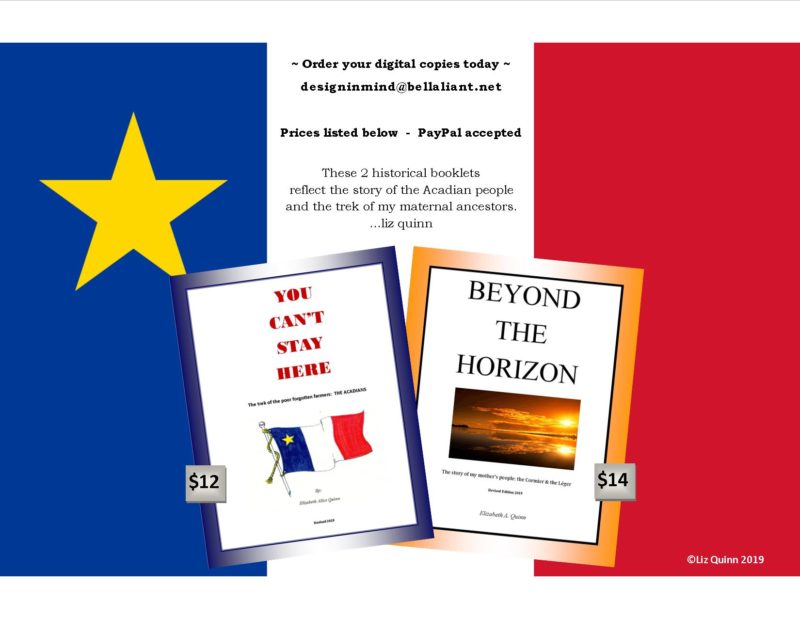 Don't forget to check out her other book: You Can't Stay Here.
Author: Elizabeth A. Quinn